Looking for the ideal payroll solution?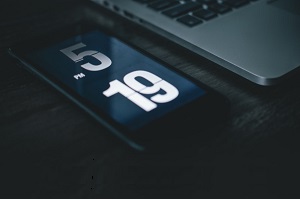 Payroll is a vital part of a business, and if you are looking for the ideal payroll solution you want to ensure you choose one that is going to save you time, make your life easier and keep you compliant.
But what else should you look for when in the market for a payroll solution?
Firstly, why do you need a payroll solution?
Why do you need a payroll solution?
Before you say you don't need one since you use Excel to do your company's payroll, read this blog post: Are you really thinking of using Excel as your payroll?
Salaries make up the largest share of a company's expense, and payroll isn't easy.  Calculating gross payments is a complex process; you need take into account the number of hours each employee has worked, taxes that must be deducted as well as the benefits that might need to be subtracted from the pay.
This requires accuracy and skill and a good payroll software system.
You need a system that will streamline and automate all of the parts involved in payroll.  This will remove errors that occur in manual processing, as well as reduce the time it takes in processing the payroll.
Benefits of a payroll software solution
There are many benefits in having a payroll solution, some of which include:
Two of the benefits have already been mentioned – avoiding errors and saving time. Unlike a manual payroll process where an incorrectly placed decimal point will be missed, a payroll system will identify and automatically correct these kinds of errors.
Taxes are paid correctly. An ideal payroll solution will have built-in tax calculations and reporting.  This payroll solution will make it easy to calculate the taxes owed and paid by each employee.  Templates will also assist in ensuring speedy tax submissions.
Employee data is more secure with payroll software. Sensitive data is accessible to authorised staff only, and information like salaries and other information are kept safe.
Payroll software keeps calculations accurate, ensuring employees are paid correctly and consistently. A payroll system will automatically calculate benefits, expenses, allowances and deductions when processing salaries.
Employment data is centralised. Timesheets, contracts, leave and performance records are stored centrally, allowing authorised staff to quickly access the data they require.
Factors to consider when looking for payroll software
There are a number of important factors to consider before you choose your payroll solution.
A cloud payroll or on-premise system
You have a choice between having your payroll system based in the cloud, or having the system based in your offices.  They both have benefits and disadvantages.
Read this blog for more insight: 10 reasons to run payroll in the cloud.
Cost
Costs like license fees, monthly subscriptions, setup fees and other fees are involved when purchasing new software.  Ensure you read the fine print and know exactly what costs are involved.  Be sure not to pay for any features that you don't need.
Compliance
A good payroll solution will support tax laws and assist with setting adjustments and generating the required tax reports.  It should also automatically add in tax changes to ensure you are always compliant.
Scalability
You want a payroll solution that will grow with your business.  Take a moment to see your business in five years and consider the features you might need then.  You might have more staff, more branches or even operate overseas, and you need your payroll solution to cater for this.
Integration
The payroll solution should be able to integrate to other applications such as timesheets and reporting tools, even into larger HR or accounting systems if necessary.  Before you choose, make sure the system works with the apps you are currently using.
File export-import should work with standard formats like PDF, JPEG, DOC, CSV and TXT.  Integration with cloud storage is also a big plus for backing up records.
Features you want in your payroll software solution
Another important factor to consider is the features that come with the payroll software solution.
Make sure the features meet your specific payroll requirements.
Some of the features include:
Salaries are automatically calculated based on your preset schedule.  The solution will consolidate salary related items such as attendance, benefits, and reimbursements to calculate the pay.
The software calculates the leave accrued, and employees can submit leave claims and monitor their leave balance using this feature.  Managers are able to review these requests and approve or decline them.
Income tax and deductions
This feature processes pre- and post-tax deductions.  It helps you keep compliant with tax requirements.  The system automatically does the calculations based on latest regulations.
The software allows you to enter, track and calculate expenses, deductions, loans, advances and other employee costs.  Some payroll systems feature a loan ledger to account for all approved employee loans.
Payroll solution also acts as a repository for employee records and other documents such as employee profiles, organizational charts and applicable legislation for labour, tax and occupational safety.
Xpedia payroll solution
nuQ payroll software is an intelligent payroll that thinks for you.  It is easy to use and requires no extensive training.  It can automate your most complex calculations, accurately handle back pay, communicate with staff in their own language, and easily handle multiple countries' payrolls.
nuQ's standard features:
Multiple currencies, multiple tax authorities, and multiple languages
Unlimited flexibility to add your own payroll elements and calculations
Hundreds of standard reports
Complete audit trail
Powerful import/export features
Accurate date control
Employee self-service
Electronic payslips (without having to purchase any third party add-ons)
nuQ brings massive improvements to payroll operations.  Built on web technology, nuQ is available as a cloud-based service or can be installed on site according to your preference.
A payroll solution is a must have in your business
Handling payroll is complicated, and prone to human error.  Calculating an employee's gross pay is already complex with the numerous factors to consider, including the number of hours worked, payroll income taxes to be deducted, and benefits to be taken out.  This must be accomplished accurately to avoid paying tax fines or having your staff lose confidence in your business.
Payroll software lends to your business automation, data centralization, templates, integration and customization that, together, deliver many benefits mentioned earlier.
An ideal payroll solution is something you simply must have to help you streamline and automate your payroll process.
Sources:
https://financesonline.com/